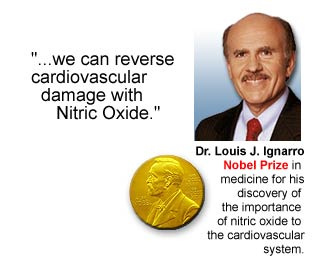 In 1998 Dr. Louis J. Ignarro was awarded the Nobel Prize in medicine for his discovery of the importance of nitric oxide to the cardiovascular system. From Dr. Ignarro's book, No More Heart Disease, he wrote, "Now we know we can reverse cardiovascular impairment naturally – with the body's internally manufactured wonder drug, Nitric Oxide.'' He continues, "In 1988, a British scientist, Salvador Moncada, identified the substance that converts to Nitric Oxide in the endothelium – an amino acid called L-arginine."
ProArgi-9+ Benefits
L-arginine, through a process involving an enzyme called nitric oxide synthase, is converted to nitric oxide in the innermost lining of the arteries known as the endothelium. In turn, nitric oxide enhances blood flow and supports cardiovascular health by dilating and relaxing arterial walls.*
---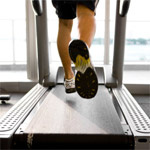 L-citrulline metabolizes to yield more l-arginine and nitric oxide. This important process helps optimize blood flow, promotes healthy energy levels, and helps maintain optimal levels of nitric oxide for a longer period of time.*

---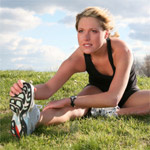 Vitamin D3 supports healthy cardiovascular function and inflammatory response. For centuries, this vitamin has been widely known for its benefits to the skeletal system and its essential role in the absorption of calcium. Today, we now know that it also plays a crucial role in helping maintain the integrity of the entire cardiometabolic system.*
---
Resveratrol is a potent antioxidant that is found in the skin of red grapes. This important ingredient helps protect against arterial damage and reduces the occurence of LDL oxidation within the body.*

---
The combined ingredients of ProArgi-9+ help maintain healthy blood pressure and normal blood sugar levels. By optimizing blood flow, the body experiences a greater state of overall health as essential vitamins, minerals and nutrients are effectively delivered to individual cells, organs, and systems throughout the body.*
---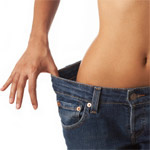 The absence of sugar and the increased blood flow to the muscles may aid in decreasing body fat and may help increase muscles mass.*

---
ProArgi-9+, with its combined ingredients, combats the negative effects of premature cardiovascular aging. Maintain a healthy heart for you, for your family, and for future generations to come.*

Nitric Oxide
"In the field of medecine and health it is one of the revolutions of our time: The discovery that the amino acid arginine may be a 'magic bullet' for the cardiovascular system. Now, as evidence mounts, including research that won the Nobel Prize in Medicine, more and more scientists and doctors see the extraordinary health benefits of increasing arginine intake. A virtual arterial cleanser, arginine helps elimainate blockage and maintain blood flow."
- Drs. Robert Fred, Ph.D. and Woodson Merrel, M.D.
Nitric oxide is an emerging secret for powerful cardiovascular protection. Only recently identified, scientists were awarded a Nobel Prize in 1998 for their discoveries concerning nitric oxide as a signaling molecule in the cardiovascular system. Since that time, significant evidence has come forward on its incredible potential and myriad uses.
As a potent vasodilator, nitric oxide expands the arteries which in turn helps regulate blood pressure and enhance the blood flow to vital organs. Nitric oxide is naturally produced in the endothelial cells of the arteries, but as a gas, it only has a lifespan of a few seconds. When nitric oxide levels in the arteries become deficient, the barriers break down, cardiovascular protection is lost, and the heart is more susceptible to defect.
Nitric oxide can not be brought in from the outside, but its production can be stimulated through amino acids and antioxidants such as arginine and citrulline. These elements can markedly boost production of nitric oxide and stabilize the molecule, preventing it from being inactivated by oxygen radicals.
"I believe that l-arginine is the single most important discovery in preventing heart disease that I have seen during the course of my medical career." - Dr. Joseph Prendergast, MD