TRANSITION TO ALKALINE LIVING
GROCERY LIST
This list has been designed to help you transition to a more alkalarian lifestyle. It is actually a very easy transition to make and we've found that it is not only healthier but actually less time consuming and cheaper to eat in this ideal manner. But, the transition begins as one of substitution rather than elimination. After going shopping with this list try some of our recipes or use your favorite dishes and recipes and substitute the acidic ingredients for more alkalizing substitutes. You will be surprised to find that many of the substitutions actually taste better than the real thing.
If you have any type of health challenge or feel healthy and are looking for a greater level of vitality and energy then this is the shopping list for you. Follow the 70-30 Rule. At each meal eat at least 70% Alkaline forming and no more than 30% Acid forming foods.
All of the ingredients below can be found at your local health food store or at major grocery stores like Trader Joe's, Shaw's or Stop & Shop, Smiths, Kohlers, Good Earth, Whole Foods. See bottom of page for list of what you'll find at what stores.

Produce Section

Avocado,

Beans, Beets
Bell peppers,

Boc Choy

Broccoli
Cabbage,Cauliflower,Chard,
Celery
Cucumber

Eggplant
Garlic
Ginger
Herbs, Fresh: Mint, Rosemary, Cilantro, Parsley, Dill
Jicama
Kale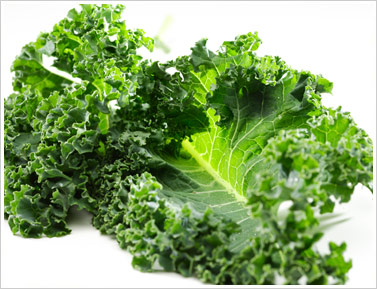 Leeks
Lemon, Limes & Grapefruit

Onions
Red New Potatoes & Yams
Spinach
Squash
Sprouts of all Kinds!(really good!)
Tomato
Zucchini
Meats & Seafood Section
Instead of highly acid forming meat products choose:
Free Range Turkey
Trout
Salmon
Tuna
Sea Bass
Other types of fish
Refrigerated Section
Good Fats & Oils are important: Borage, Hemp, Flax,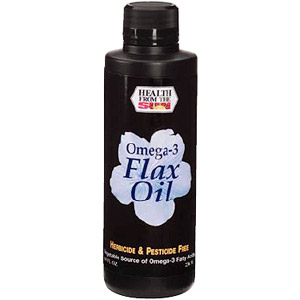 Udo's Choice Oil Blend™
Fresh Salsa (without vinegar)
Guacamole (without vinegar)
Tofu (extra firm, firm, soft)
Veggie Deli Slices,Veggie Sausage, Veggie Hot Dogs
Hummus
Ezekiel™ Sprouted Wheat Tortillas(often in freezer section)
Alternative Non-Dairy Cream Cheese
Dairy Free Sour Cream
Soy Yogurts
During the holidays use Soy "Egg" Nog by Silk™
Instead of Butter use:
Ghee(Clarified Butter) or
Earth Balance™ or Smart Balance™ Spread(butter substitute)
Soy, Almond or Rice Non-Dairy Cheeses
(Best tasting cheese alternative is "Shredded 3 Cheese Blend" Found at Trader Joe's)
Freezer Section
Vegan Boca Burgers™(at Shaws&BJ's)
Dr. Praegers Veggie Burgers™ (at Shaws&BJ's)
Veggie Meatballs(Trader Joes)
Ezekiel™ or Manna Bread
Ice Cream Alternatives
( Soy Dream, Soy Cream, Soy Delicious, Rice Dream, Tofutti: Best is Soy Cream Cherry Chip at Trader Joe's)
Tofutti Cuties™ Ice Cream Sandwiches
Edamame(frozen soybeans for salads)
Spices & Baking Needs
All spices are good, Spice Hunter™ Brand Spices are Great
Sea Salt, Real Salt™ Brand is best
Instead of Sugar use: Stevia(best), Xylitol(better),
Agave or Maple Syrup(good)

Braggs Liquid Aminos(Substitute for soy sauce)
Trocomare™ & Herbamare™
Dulse Flakes and Other Sea Vegetables
Frontier Extracts: Vanilla, Almond, Lemon, etc(Alcohol Free)
Bobs Red Mill™ Baking Soda
Aluminum Free Baking Powder
Dried Unsweetened Coconut
Instead of Chocolate: Carob Chips (chocolate chip alternative)
General Shelves
Nuts and Nut Butters:Almond, Sunflower, Soy & Macadamia, Pine Nuts (Preferably Raw & Unsalted)
Whole Grains: Amaranth, Spelt, Kamut, Buckwheat, Quinoa(a high protein grain pronounced keen-wah), Brown Rice, Basmati Rice, Wild Rice, Millet
Seeds: Sunflower, Sesame, Flax
Flours and Whole Grains:
Spelt, Millet, Amaranth, Soy, Whole Wheat, Coconut
Almond Meal(Replaces Bread Crumbs)
Milks: Almond, Soy, Coconut, Oat, Rice
Oils: Grape Seed, Extra Virgin Olive, Coconut
Pastas: made with spelt, whole wheat sprouted grains, quinoa
Sun Dried Tomatoes
Olives (no vinegar)
Water Chestnuts
Tahini
Vegetable broths
Artichoke Hearts & Hearts of Palm
Beans: Adzuki, White, Red, Black, Black-Eyed,Lima, Fava, Garbanzo, Kidney, Lentils, Mung, Pinto
Crackers: TLC Original™, Triscuit Reduced Fat™
Enrgy™ or Bobs Red Mill™ Brand Egg Substitute
Organic Food Bars™
Soups: Amy's Organic Soups™, Imagine™ Soups
Vegitarian Chilis, Falafel Mix
Fantastic™ Brand Vegetarian Taco and Sloppy Joe Mixes
Vegannaise brand egg free mayo (grapeseed oil blend)
Dried Figs
Canned Tomatoes, Tomato Paste
Jarred Green or Red Salsa (without vinegar or apple cider vinegar better than distilled white)